The Silmer line of reactive silicones consists of both multifunctional and linear-difunctional silicone pre-pdolymers with reactive terminal end groups. The silicones can be co-reacted into various polymers for coatings, plastics, resins and other applications to incorporate a silicone moiety into a polymer structure. Some basic homologues are offered in each class, but any other homologue can be custom made.
Siltech offers ten classes of Reactive Silicones.
1. Hydroxy Functional
2. Dual Hydroxyl Functional
3. Acrylate Functional
4. Acrylate Functional with Secondary Hydroxyl Groups
5. Hydride Functional
6. Isocyanate Functional
7. Amino Functional
8. Epoxide Functional
9. Trimethoxysilane Functional
10. Vinyl Functional
---
1. Silmer OH – Hydroxy Functional Pre-Polymer
Multi


Linear-difunctional


---
2. Silmer OHT – Dual Hydroxyl Functional Pre-Polymer
Provides the superb slip, mar and stain resistance of linear silicones but also provide some degree of crosslinking to better anchor the silicone co-polymer into the system.
---
 3. Silmer ACR – Acrylate Functional Pre-Polymer
Multi




Linear-difunctional


---
4. Silmer OH ACR – Acrylate Functional with Secondary Hydroxyl Groups
Acrylate Functional with Secondary Hydroxyl Groups
Silmer OH ACR Di-10
Silmer OH ACR Di-50
Silmer OH ACR Di-100
Silmer OH ACR Di-400
Silmer OH ACR C50
Silmer OH ACR D4
Fluorosil OH ACR C7-F
Products


Silmer OH ACR Di-10

Linear low Mol. Wt. silicone acrylate pre-polymer for UV cured systems. More compatible to organics. Fast curing, provides good slip, mar resistance and release.
View Material Safety Data Sheet

Silmer OH ACR Di-50

Linear medium Mol. Wt. silicone acrylate pre-polymer for UV cured systems. Fast curing, provides good slip, mar resistance and release.
View Material Safety Data Sheet
View Technical Data Sheet

Silmer OH ACR Di-100

[TOP]

Linear high Mol. Wt. silicone acrylate pre-polymer for UV cured systems. Fast curing, provides good slip, mar resistance and release.
View Material Safety Data Sheet
View Technical Data Sheet

Silmer OH ACR Di-400

Linear high Mol. Wt. silicone acrylate pre-polymer for UV cured systems. Fast curing, provides best slip, mar resistance and release.
View Material Safety Data Sheet
View Technical Data Sheet

Silmer OH ACR C50
[TOP]

Multi tri-functional high Mol. Wt. silicone acrylate pre-polymer for UV cured systems. Provides for a good flexible resin with slip, mar resistance and release.
View Material Safety Data Sheet

Fluorosil OH ACR C7-F
[TOP]

Fluorinated hydroxyl functional silicone acrylate that provides improved stain resistance, flexibility and slip to UV based coatings.
View Material Safety Data Sheet
View Technical Data Sheet

Silmer OH ACR D4
[TOP]

Multi tri-functional high Mol. Wt. silicone acrylate pre-polymer for UV cured systems. Provides for a good flexible resin with slip, mar resistance and release.
View Material Safety Data Sheet
View Technical Data Sheet
---
5. Silmer H – Hydride Functional Pre-Polymer
---
6. Silmer NCO – Isocyanate Functional Pre-Polymer
Multi



Linear-difunctional


---
7. Silmer NH – Amino Functional Pre-Polymer
---
8. Silmer EP – Epoxide Functional Pre-Polymer
Multi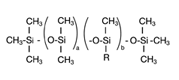 Linear-difunctional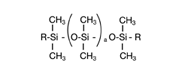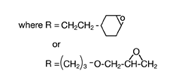 ---
9. Silmer TMS – Trimethoxysilane Pre-Polymer
---
10. Silmer VIN – Vinyl Functional Pre-Polymer
Multi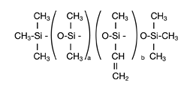 Linear-difunctional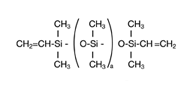 Save
Save
Save
Save